Missions developer Steven "Bull" Ratkovich put together this post to get everyone up to date on what's been going on with Missions and what you can expect in the near future. Check it out!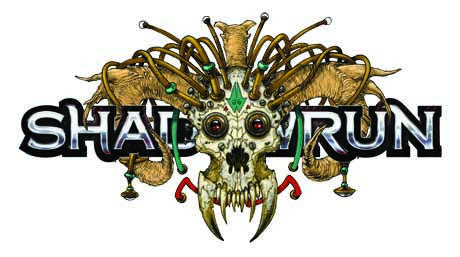 Where We've Been
Shadowrun Missions Season 5 launched with great fanfare last fall, released a single Missions adventure, and then fizzled for over six months before the second adventure was released. This has left a lot of fans wondering just what happened? There were a number of issues that cropped up, but the biggest was that I had a number of health issues that sidelined me for several months. This derailed Missions pretty badly, since almost all of the work for it was sitting on my hard drive.
To all the fans out there, I apologize most profusely. It was not my intention to leave everyone hanging for so long, especially with little word as to what was going on. We're picking up steam again, though, and working to make sure we don't suffer gaps like that again.
Where We Are
We're diving forward once more, and we released the second adventure a couple months ago. Of course, then we ran into Convention Season, which is always a difficult time at CGL, because we end up with a handful of print products that need to be ready in time for the conventions as well as a lot of non-book production issues that have to be taken care of, and this diverts a lot of resources. We're still moving Missions forward, and the next one is close to being finished, but the convention rush has caused some delays.
There's a good side of the chaos, though—the Missions we prepare for convention are the early forms of what will be released, so by the end of convention season we'll have several Missions that have made great progress toward completion.
We have several more of the current Missions queued up and ready to go, mostly waiting for final edits, final art, and/or final approval. We have our first Prime Mission finally approaching the launch gate. I call the Prime Mission line cursed, because we've hit so many production snags with it over the years. There are eight more Convention Missions that were run at Origins and will be at Gen Con and Dragon*Con, and that are available for members of the Catalyst Demo Team to run at smaller, local conventions. So there are a lot of Missions heading your way.
I'm really excited to have things back on track, because I think we have a fantastic storyline for Chicago, and I think our players will have an amazing time with it.
Where We're Going
In the shadowy halls of Catalyst Game Labs where we meet and plot and scheme, the way we plan to release the Chicago Missions has been the topic of much discussion and debate. Last season in Seattle, we had two six-Mission story arcs that we alternated between. This worked out okay, but some players didn't like the layout. It occasionally led to some confusion because the story kept bouncing back and forth, and some players enjoyed one story and didn't want to play the other, and it wasn't always obvious which Mission went where.
With the Chicago Missions, we decided to try something a little different. Season 5 was designed as one big story, but it would be broken up into smaller story arcs that would be six continuous Missions long. Some would directly fit into the mini-arc, some would be more stand alone in style, and all would fit into the larger overall story arc. The plan was for Season 5 to run 24 missions, and each arc would be designated by a letter code. So the first Mission released was SRM 5A-01: Chasin' the Wind. The second arc's first Mission would have been 5B-01. Unfortunately, this too led to confusion, both internally and externally. It turns out the more letters and numbers you add to a product like this, plus the title and everything else, the harder it is to keep track of things. Go figure. Because of this confusion, the Missions are even numbered weirdly in the Gen Con registration, with what would have been SRM 5B-01 being listed as SRM 5-07 instead. So obviously something needed to be done.
So after even more debate, we're making another change. The Missions FAQ and other resources will eventually be updated to reflect these changes, but the long and short of it is that the Chicago Missions are no longer considered "Season 5". Instead, it is simply the Shadowrun Missions: Chicago Campaign. Each of the short six Mission arcs will now be a separate season for purposes of adventure numbering. So SRM 5A-01: Chasin' the Wind should now simply be considered SRM 05-01: Chasin' the Wind. The first adventure in the second arc, which would have been SRM 5B-01: 10-57 (And is listed for Gen Con as SRM 05-07: 10-57) will now be SRM 06-01: 10-57. And so on. We have 24 adventures planned for Chicago, so it will encompass four seasons now instead of just one.
The other thing this affects is that traditionally we've re-evaluated the Missions rules and FAQ, sometimes done a player reset, promoted characters to Prime Status, etc. at the end of each Season. We will no longer be doing that. Instead we will do that when we start a new Campaign in a new city. So players won't need to worry about Prime Runner promotion or any of that until Shadowrun Missions: Miami launches (or wherever the next season takes place—we haven't yet decided when that will be).
This is how we will proceed from here on out. Hopefully this clarifies things and brings everyone up to speed. As always, the latest updates, previews, and discussions for Shadowrun Missions can be found at our Facebook Page (https://www.facebook.com/SRMissions) and over at the Missions section of the Shadowrun Tabletop Forums (http://forums.shadowruntabletop.com/index.php). Hope to see you all at the table, and remember to always keep a point of Edge in reserve!
–Steven "Bull" Ratkovich, Shadowrun Missions Developer