The next Shadowrun Legends installment is Blood Sport (BattleShop, DriveThruRPG).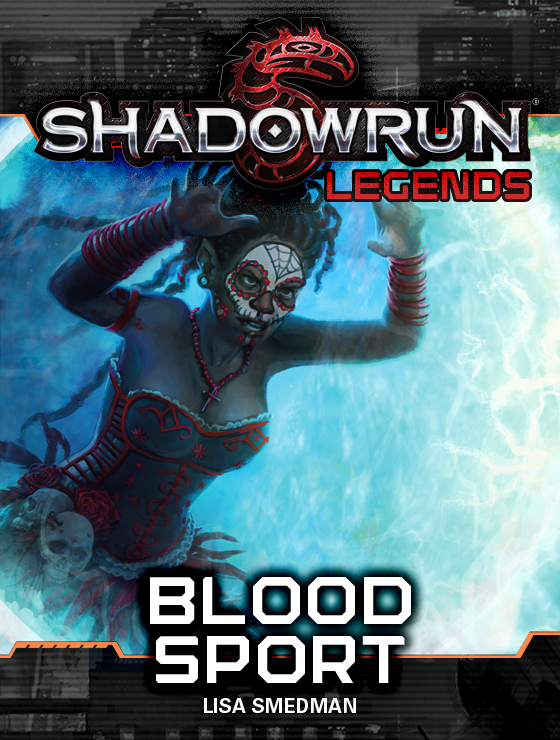 Mama Grande streaked through Leni's life like a bad dream. She arrived out of nowhere, claiming to be the ex-Lone Star detective's grandmother. She prophesied rivers of blood and an earth in flames. But her murder was even more bizarre: she died at the hands of two Yucatán missionaries hiding a secret of the Gods.

With combat biker wannabe Rafael in tow, Leni dives into Mama Grande's past… and hurtles into the dark heart of Aztlan – where human sacrifice is all the rage, and where ancient ceremonial games could trigger the end of the world. Are they crazy cultists of true harbingers of doom? The closer Leni and Rafael get to the answer, the nearer they move to the brink of oblivion. Either way, their futures could be cancelled….